A slight change in direction
4th Sep 2017
It's Anna here! How was your summer? For me, summer is a time with no workshop bookings, so I've had some time to step back, think about where Cofactor is going and make some future plans. And one plan I've made is to make better use of social media and the Cofactor website.
If you're sharp-eyed, you may notice some changes to the website already, and these will continue as I tweak the site to best reflect what Cofactor is offering and how it is presented. Part of the point of this is to show more of my personality, here and on social media, because Cofactor is basically me. So I'm blogging again!
Editing or training?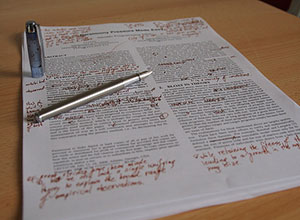 When I first set up the company, I aimed for Cofactor to be an editing agency, with many editors improving papers for scientists, ready for submission to journals. Well, it hasn't worked out quite that way, for a happy reason. Something that was going to be a side project has turned out to be very successful: workshops. For the last couple of years, I have been giving a workshop in a university or institute most weeks, except for summer and winter breaks.
Cofactor also used to edit accepted papers for publishers as well as working for authors, but by January 2017 I decided to give up this work. We still edit papers for authors, partly directly and partly indirectly through other editing companies, and will continue to do so. However, this is now a relatively small proportion of Cofactor's business.
So over the summer I've been wrestling with the question of whether Cofactor is, at heart, an editing company or a training company. And I've decided: Cofactor is going to focus mainly on training from now on. We will still edit papers when asked, but there won't be  any large marketing efforts aimed at getting more editing clients.
New ventures
This decision will free up extra time, and I'm excited about some new projects that I'll use the time for. I'm developing an online training course – watch this space for more on that. I'd like to expand the team of trainers, which will enable Cofactor to provide more courses in locations and at times that I can't make myself. So if you're a freelance trainer interested in science and publishing, do get in touch!
And I will be becoming more open about how Cofactor works and showing more personality, rather than looking like a faceless corporation. Although looking bigger might have had its advantages at the start, I'm now ready to say: Cofactor is me, and this is who I am. I am nervous about revealing too much of myself online, so please bear with me. I will only be talking about company-related stuff and stuff that will be of interest to scientists. But hopefully this new openness will lead to better relationships with everyone I work with, customers, suppliers and anyone interested in improving scientific papers.
I look forward to interacting with you, dear readers of this blog, as Cofactor embarks on this new phase of its life.
See you soon!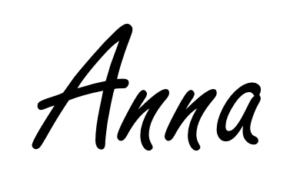 Tags: