Cofactor is now a training company!
23rd Apr 2018
Today I'm announcing the biggest change that Cofactor has undergone since we launched just over 4 years ago. Until now our main services have been scientific editing and training. From now on, our main service will be training, and we won't be offering editing as a standalone service.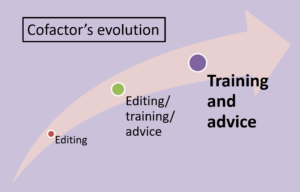 Why? Because the training has taken off massively – more than I could ever have expected. I am now giving up to seven workshops a month, and my schedule is getting rather full. Juggling editing with training isn't easy, so I have had to choose between the two – and in the end, it wasn't a difficult decision which to choose.
So from now on, we will offer editing only as part of a training or consultancy arrangement, not as a service on its own. We will still provide advice and support for individual researchers and labs (see below), and will give feedback on writing as part of our training.
Expanding our pool of trainers
Until now I have presented all Cofactor workshops, but I'm getting busy! So we are recruiting freelance associate trainers to help expand the number of researchers and institutes we can help.
This will mean we can be more flexible about the dates of workshops, as clashes won't be such a problem. It will prevent cancellations (luckily I have only had to postpone one workshop because of illness so far, but you never know when it might happen again), as there will be other trainers ready to step in if another is unavailable.
I am currently working hard to develop guidelines, tests and training materials to ensure that all our training is given to the same high standard, whether it's presented by me or another trainer. The content of the training will continue to be my responsibility, and I will keep improving it to give the most up-to-date advice and the highest quality experience. I will keep a close eye on our associate trainers and on the feedback from participants of their workshops.
If you're a freelance trainer (or know someone who is), especially if you have experience in a researcher development setting, please get in touch. The 'Work for us' page on this site has more details.
Book a Cofactor workshop
If you haven't yet booked a Cofactor workshop for your lab, institute or researcher development programme, why not contact us to find out what we can offer? We can provide excellent workshops on writing and publishing research papers and related fields. Our workshops are highly rated and popular (see Testimonials) and can be tailored to your needs. We can offer workshops in the UK and Europe, and possibly further afield.
Contact us for advice and support with your papers
This change will free up more of my time to devote to consultancy, in other words to helping individual labs and scientists with publishing their research. If your group is having trouble getting papers finished, doesn't know which the best journals are for your various papers, want to know more about publishing other research outputs other than papers, or want help with decisions after a paper is rejected, we can help.
My extensive expertise in scientific publishing and in helping researchers to write and publish means I am confident I can give you ideas you hadn't thought of. Get in touch now for a free initial consultation by phone, email or in person (if near London).
Here's to the next successful phase of Cofactor's exciting story!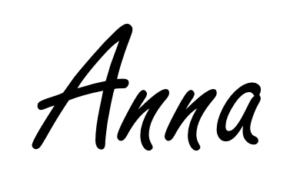 Tags: